Write about Baseball. Read about Life. BaseballWonks, the Baseball Blog Community.
Date: Mon, Mar 10, 2014
On Saturday it seemed as though Ervin Santana was about to sign with his new team. By 5pm that thought was gone. The news from last week suggested that Santana had sort of changed agents. He still has the same agent but the agent was no longer with the same company and the principal of the agency who had been calling the shots was now out of the picture. With that change the internet was alive with the news that Santana had decided to sign a one year deal with a team and the Jays were one of the teams that were rumoured to be interested. There was a flurry of activity on Saturday and then silence. There could be a decision in the next few days. Ken Rosenthal is reporting this morning that several of the Jays players made a come to the Jays sign and had a photo taken of themselves holding it before sending it to Santana. Santana is from the Dominican Republic, like many of the Jays players.
Meanwhile the Jays continue to play without generating much news. Other than Jose Bautista andMelky Cabrerano-one is getting buzz from their hitting. RA Dickey pitched well on Sunday, other than that the starters have all been giving up runs.We have by my count eleven pitchers hopeful of a job in the starting rotation. Of those eleven, just one has a WHIP under 1.33. The one is Drew Hutchison at 0.8.
There are many stories in the press about how much more settled this team is this spring, but it has yet to show itself on the field.
Today is an off day with games resuming tomorrow.
Date: Mon, Mar 3, 2014
The first week of spring training was somewhat like the off-season, not much to report. The Jays won three games then lost two. The Jays will pay seven games this week before taking the next two Monday's off. This year the Jays have only one split squad day and that is a day when one of the games is against Canada's Junior team.
There is no expected change to the 12 or 13 players targeted to head north. Ryan Goins is 1-8 at the plate, Anthony Gose is 2-9 and Kevin Pillar is hitless in 6 at-bats. Moises Sierra is hitting .333 and in the lead for the right handed DH, fourth outfielder role. Munenori Kawasaki is hitting 400 and doing his best to send Goins to AAA. If Goins hits .125 for the spring, would the Jays go with Kawasaki?
The one change I noted is that Melky Cabrera is running better than last season, that is a big plus for the Jays. Melky hit 455 in week one.
On the pitching side Drew Hutchison had the best week among the fifth starter candidates. Esmil Rogers and Todd Redmond pitched twice and each had one good and one not so good appearance. Ricky Romero dodged a bullet and pitched a scoreless inning. Kyle Drabek was wild. Sean Nolin did OK but he would be bottom of the list for potential number five starters. Marcus Stroman and Aaron Sanchez both gave up some baserunners. So Hutchison takes the early lead but he has options left and there are four weeks of spring games left.
On the bullpen side Casey Janssen and Sergio Santos have not pitched yet. Brett Cecil and Steve Delabar have looked OK. Neil Wagner and Aaron Loup were hit around a bit. Luis Perez hasn't pitched yet. Don't forget Chad Jenkins who hasn't allowed a baserunner in three games but he has been pitching late in the games. Dustin McGowan pitched a good inning, John Stilson pitched to one hitter and struck him out with the bases loaded. Jeremy Jeffress has been hit and miss.
So not much notable happened in week one of games, hopefully some players will step it up in week two.
Date: Wed, Feb 26, 2014

Things have gotten kind of slow around here so let's have some fun...



What I'm proposing is a simple contest. Pick one Young Pitcher in each division whom you think will have the most career wins in five seasons. Crude, certainly, but I'm too lazy to make up some kind of brilliant Strikeout/Innings/WHIP/WAR formula so 'W's it is.


The criteria:

-- A Young Pitcher must be currently entering his age 25 season (according to BBref) or younger than that.

-- A Young Pitcher must have 10 career wins or fewer at the major league level (so no to Strasburg, Jose Fernandez and Moore but yes to Wacha, Skaggs, Gausman etc.)

-- Service time is not an issue.

The formula:

-- Easy. One Win equals one point. Also, a +5 bonus for each all-star team said pitcher is named to.

The prize:

-- A lifetime supply of Fud Beer, which can be traded in for a cuddlefish by special request. Oh, and I suppose Bragging Rights(TM) would be thrown in as well.


Also, if you choose somebody who is later traded to another division you don't have to/can't replace him. The six that you choose are in six different divisions as of right now, which is all that matters. You're stuck for all eternity (or five years) with the six you choose.
To get the ball rolling, I'll produce my six:

AL East - Drew Hutchison
AL Central - Danny Salazar
AL West - Sonny Gray

NL East - Zack Wheeler
NL Central - Tony Cingrani (as great as Wacha might become, gotta go with my team here)
NL West - Archie Bradley


All right, who you got Bauxites?


Date: Sun, Feb 23, 2014
Spring training games start this week, on Wednesday to be precise. I know the game is on MLB Network, a channel that I can get, and it's free for now. The Thursday and Friday games are on Sportsnet 1 and regular Sportsnet respectively. Saturdays game is on the radio and Sunday's is shown on MLB Network on a delay. If you can get the MLB Network and Sportsnet you can see lots of baseball this week.
Elsewhere there is not much to report, the Jays do not appear to be interested in any free agents, Scott Boras thinks Rogers is a cheap owner, and the Jays added another AAA pitcher in Liam Hendricks. That transaction leaves Brett Morel in the waiver dark-zone.
In the absence of news I thought we should track all the reasons why the Jays are going to be much better than last season.
Navarro is better than JP ArencibiaRyan Goins can help the team even if he hits 260Ryan Goins has changed his swing working with Kevin Seitzer.  That change will help improve his BAJose Reyes and his ankle are back to top formMaicer Izturis has lost weightMelky Cabrera has lost weight and his legs are back to normalEdwin Encarnacion's wrist is completely healedBrandon Morrow is back to full healthEsmil Rogers has learned/improved the change-upJA Happ has lowered his arm angle and is getting more movement and better resultsThe training staff are focused on cutting down on oblique injuries
The Jays need a season with few injuries if they intend to compete. Am I missing any?
Date: Sun, Feb 16, 2014
Today was the first day of camp for pitchers and catchers. Sunday was physicals day and the pitchers will start their throwing programs tomorrow. The pitchers are alone for a few days until Thursday when position players are due to report. The first spring training game is a week from Wednesday, on the 26th.
Off the field there is nothing new to report. Depending on which report you believe any of the following could be true:
- the remaining free agents might not sign until mid-March
- some of the free agents might not sign until June, with Morales being the prime candidate for this theory
- the news last week that the price for the free agents was reasonable caused several teams to re-engage with the agents
- the cost of the first round pick has scared off so many teams that the Jays are the only bidders at this point
- the Orioles, Mariners, Jays, Yankees, are all interested in the free agent pitchers
- the price for a starter is down to 3 years, and $27M
- the price for a starter hasn't budged much, it's still in the 4 year, $60M range
- the Blue Jays are ready to jump on one of the remaining pitchers
- the Blue Jays only have $9M per year to offer a free agent
Who knows what to believe? I don't.
In other news the Red Sox saved $13M on Sunday when Ryan Dempster decided not to pitch in 2014. He was likely the sixth starter for the Red Sox and sitting in the bullpen until an injury happened.
Date: Mon, Feb 10, 2014
I have talked with some ofmy minor league contacts over the last few days to get updated on winter news before they head to Florida at the end of this week for spring training. Here are some notes from those conversations.
The Jays committed to the weighted ball program last year but the Jays always described 2013 as an evaluation year. They did not have the program working prior to the season and so they did not have a full formal plan. It seems like the evaluation went well, I was told that 30 of the Jays minor league pitchers are on an off-season program with the weighted balls. The coaches are very interested to see the results this spring. Obviously health is one benefit but added velocity will be a benefit for some pitchers.
Matt Wright and Joe Spano have retired.
It looks like we will have tandem starters again in Lansing. The Jays went with tandem starters in 2012 with Sanchez, Syndergaard and Nicolino but did not go that way in 2013. I thought I had seen AA say that the Jays would not use tandem starters again, but I was assured that if there are enough starting pitcher candidates the Jays will go back to tandem starters at least for the first half of the year. Potential candidates for the Lansing rotation includeChase DeJong, Tom Robson, Jairo Labourt, Alberto Tirado, Jeremy Gabrzyzwski, Shane Dawson, Zak Wasilewski as well as some of the college pitchers. Barring injury I would expect most of these pitchers to be in a tandem role in Lansing. Given that Robson and Gabrzyzwski have pitched in Vancouver and given that Vancouver is supposed to be of a similar standard to Lansing I asked if any of these guys could jump to Dunedin and skip Lansing. I was told that is unlikely, the team feels that every level has its own challenges and that players need to progress through each level before the next one.
Ryan Tepera is now a full time reliever. Tepera was invited to the Jays winter camp for players who might be called up this season. Now that Tepera is a reliever he is throwing harder and has a chance to be a major league quality reliever.
Marcus Walden will probably remain a starter and, with the expected logjam of starters in AAA, Walden will likely return to AA. Walden probably will eventually become a reliever due to his arsenal, sinker, slider stuff, and his size, he is under six feet tall. If Buffalo did need another reliever Walden would have a chance to take that slot.
I know of no position changes but one thing the organization wants to do this year is to develop more positional flexibility with their prospects. I was given the example of Ryan Goins who played almost exclusively shortstop until he was called up the majors. Prospects who get called up might have to fill in for an injury at a position they are not familiar with. This year look for more players to move around the diamond. A guy like Andy Burns will see time at second base and shortstop as well as third, and he won't be the only one.
Jacob Anderson had rib surgery in 2013. He was not ready forthe instructional league but he did return for the Jays minor league strength and conditioning camp held last week. By all accounts he looked very good and fully recovered.
Dickie Thon will have to fight for an infield job in Lansing. There was some talk of Thon getting some reps in the outfield but thatwas never really aformal decision.
On the TJ front, Ryan Borucki was recovered enough to participate in the instructional league. Patrick Murphy, the Jays second round pick last season, was not. He will be brought along in the spring.
It seemsunlikely that Franklin Barreto will get to be on the Lansing opening day roster. Although his bat could handle it the Jays will be cautious due to his youth.
Tyler Gonzalez was a bust in 2013. Gonzalez was the 60th overall selection in the 2012 draft but couldn't command his fastball last season plus he received a suspension late in the season. He was back for the instructional league and reportedly looked a lot better. Gonzalez was selected ahead of De Jong, Borucki, Dawson and Wasilewski.It would be big for the Jays if he could find his form.
I was puzzled when Keith Law included Adonys Cardona on his top ten prospect list. Cardona does have an electric arm but he was never healthy enough to show it off for long. I wondered if Cardona had done something exceptional during instructs but no, he was injured. Law's inclusion of Cardona seems like a long shot particularly when Law has downplayed the Jays surplus of talent lower in the minors noting correctly that it has low value.
I always find it interesting to see which minor leaguers receive invitations to major league camp. Most of the AAA players are invited. Players expected to start the season below AAA and invited include, at catcher, AJ Jimenez, Jack Murphy and Derrick Chung were invited. With so many pitchers in camp there is always a need for catchers. Andy Burns and Kevin Nolan were invited for the infield and Kenny Wilson for the outfield. Marcus Walden was also invited.
Finally, Clayton McCullough will work primarily with the teams from Dunedin down and be another source of instruction and support for the coaches. Clayton was recently appointed as coordinator of instruction. He will work with those lower teams to make sure the right instruction is getting to the right players.
Date: Sun, Feb 9, 2014
I have heard through my sources that the Blue Jays have signed a new player, a pitcher by the name of Godot. Not much is known about him but Alex Anthopoulos and John Gibbons are waiting outside the RC for him to arrive. They are confident that his arrival will change the fortunes of the team.
Another thing we are waiting for is next Sunday when pitchers and catchers report. Will the price of a starting pitcher get down into AA's price range before then? The Jays have played a waiting game until now but from next weekend the stakes go up. First, a pitcher arriving after the start of camp can feel like they are behind their teammates and perhaps feel they are less a part of the team. Secondly, once spring training starts and in particular when games start, pitchers will start to get injured, and teams with a lot of money could decide they need to sign one of the remaining pitchers.
Kendrys Morales has been linked to the Jays. It remains unclear whether the Jays interest is planted by his agent to drum up interest or if the Jays have a genuine interest. Morales comes with the draft pick attached which drives down his value. One option for the Jays would be to sign Morales assuming they sign a pitcher, at the cost of a third round pick, and then trade Adam Lind. Morales is his own platoon partner whereas Lind needs a partner. To me it seems like a long shot and I would assume his agent is trying to generate interest but as a GM, I think AA should consider it.
I got around to listening to Shi Davidi talk on prime time sports from last Thursday. In addition to his point about some in the front office prefering the kid pitchers he made an interesting comment about the draft pick compensation. Teams that forfeit their pick don't just lose a pick, they also might lose financial flexibility. Approx. half the first round picks that signed in 2013 did so for less than the slot allocated to that pick. That difference can be used by teams to overpay players later in the draft. So if a team was to sign Santana or Jimenez and if they picked past he first ten protected picks, they lose their pick plus the dollar flexibility that comes with that pick.
So will this be the week when one of the premier starters sign?
Date: Sun, Feb 2, 2014
Pitchers and catchers for the Blue Jays report on February 16th, two weeks from today. Football is over but there is no sign of spring in Ontario. After weeks of nothing happening will anything happen this week? Who knows.
AJ Burnett's non-retirement could help the Jays in a way, even if they don't sign him. The market had two quality pitchers looking for a home, sorry Bronson. Now there are three. The Jays are rumoured to be interested in all three starters. They have competition from teams with money and willing to lose picks. If one of those teams sign Burnett then that is less competition for the Jays in signing Santana or Jimenez.
I find it hard to believe that Burnett would sign with the Jays. This is a player who seriously considered retirement, who wants to spend more time with his family and whose wife hates (or used to hate) to fly. With teams like the Pirates and Orioles closer to Burnett's Maryland home, Burnett would only come to the Jays if they overbid for him. But when has AA ever overbid for a player?
Other than starting pitching the Jays continue to hold a bucket-load of relief pitchers and Moises Sierra is still the best option for a right handed DH.
Meanwhile Brett Morel will be converted to second base to join with Chris Getz, Munenori Kawasaki, Jon Diaz and Steve Tolleson as Bison middle infielders.
Date: Wed, Jun 16, 2010
You'll find all of the wins up top in a 3-2 night for the U.S.affiliates. The Dominican Jays were 1-0.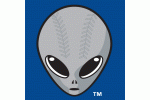 Salt Lake City, UT - The 51's snatched victory from the jaws of defeat with a four-run ninth against the Angels affiliate.
Batting - Everyone had a hit except for the left field duo of Chris Aguila and Chris Lubanski, who were a combined 0-for-4, and Brad Emaus, who came into to pinch-run for Brian Dopirak in the ninth and scored a run. Everyonesave for Adam Calderone had at least two hits but Calderone did pick up a double and was hit by a pitch. They were too busy hitting they didn't even draw a walk. Jorge Padilla had the big blow with a two-outbases-clearing double in the ninth. J.P. Arencibia was the clubhouse leader with three hits, Jarrett Hoffpauir connected for a two-run homer to put the 51's on the board. Brett Wallace drove in a run among his two hits. Wallace, Arencibia andBrian Dopirak are heating up as we approach summer as they are batting well over .300 over their past 10 games.
Running - The 51'sdid plenty of running around the bases but they didn't steal any. They did it the old fashioned way, they earned them!
Pitching - Lance Broadway was lit up for five runs over 6 1/3 innings as he gave up eight hits, including a homer, and was even in the K-BB department with two apiece. Josh Roenicke allowed an inherited runner to score over his 2/3 of an inning by giving up a hit but he did strike out a batter. Lefty Jesse Carlson earned the win with a perfect inning and two K's. Jeremy Accardo locked it up in the ninth with a one-hit, one K performance for the save.
Defence - Arencibia threw out a runner trying to steal and Wallace turned an unassisted double play.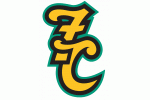 Manchester, NH - A run in the first got the Fisher Cats rolling and they scored five runs over the fifthto seventh innings to overcome the Indians attempt at picket fences during those stanzas.
Batting - Shawn Bowman clubbed his 10th homer of the season among his two hits. Callix Crabbe, Daniel Peraltes and Manny Mayorsonhad two safeties apiece with Mayorson also drawinga walk. Darin Mastroianni had a hit,a walk and a run batted in and Brian Jeroloman had a single and two RBI. Alas, he could not add to the BJBBM total of 39. Eric Thames had a hit and an RBI. Adam Loewen and David Cooper were a combined 0-for-8.
Running - Daniel Peraltes stole his second base of the campaign.
Pitching - B.J. "Birdy" LaMura put together a nice five inning outing by allowing just one run on five hits and a walk. He gave up a home run and threw a wild pitch but he struck out four and recorded seven groundball outs. "Yo" Adrian Martin could not hold it together for LaMura as he gave up two runs on three hitsand a walk over 1 1/3 of an inning. Despite giving up a homer, Martin would pick up the victory. Lefty "Tiny" Tim Collins restored order with a strikeout in a perfect 1 2/3 innings and Danny "Lord" Farquhar allowed just one hit in a scoreless ninth to get save number 15 on the season.
Defence - Crabbe, Mayorson and Cooper teamed up to turn a pair of 4-6-3 twin killings.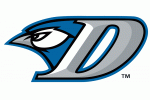 Tampa, FL - Five runs in the seventh and another in the eighth overcame a 2-0 Yankees deficit.
Batting - Jon Talley was the only D-Jay with more than one hit as he collected three of them, including a home run. Brian Van Kirk made his hit count with a three-run bomb. Mark Sobolewski hada hit and anRBI. Travis d'Arnaud and Welinton Ramirez had a safety apiece. Adeiny Hechavarria was 0-for-4 and Tyler Pastornicky only drew a walk in his four appearances at the dish.
Running - Ramirez pilfered his seventh base of the year.
Pitching - My favourite former Edmonton Cracker-Cat was on the hill for this one as Scott Richmond worked six innings and allowed two runs on six hits and two walks. He struck out four and had seven groundball outs. Alan Farina struck out two batters in a perfect seventh and lefty Frank Gailey struck out three and walked just one over two scoreless innings.
Defence - The D-Jays made all the plays in the field so a gold star for all of them!
Bowling Green 6 Lansing 1(Game 1- 7 Innings)
Lansing, MI - The Lugnuts scored the first run of the game in the fourth but the Hot Rods scored six in the six.
Batting - Kenny Wilson and Kevin Nolan accounted for half of Lansing's eight hits with two apiece. Nolan had a double and a sac fly to cap off a 2-for-2 night while Wilson also had a two-bagger. A.J. Jimenez accounted for the other double. No Lugnut drew a walk in this one. Ryan Goins, Brad Glenn and Balbino Fuenmayor each had base knocks. Kevin Ahrens and Justin Jackson were a combined 0-for-6 with a strikeout each.
Running - Wilson stole his 20th base of the year.
Pitching - Matt Fields gave up just two hits over the first five innings but he gave up a run on two hits and a walk before leaving with one out in the sixth. Aaron Loup couldn't strand Field's two runners and gave up three runs of his own in two-thirds of an innings on four hits, a walk and a hit batsman. He did strike out a man. Lefty Matt Wright worked a scoreless seventh with a punchout.
Defence - Goins booted one at short and Fields dropped one to give the Lugnuts two clanks but they did not figure into the scoring. A.J. Jimenez was 1-for-2 in throwing out base stealers.
Bowling Green 5 Lansing 2- Game 2 (7 Innings)
Lansing, MI -The Rays affiliate completed the sweep with a five-runninthto overcome the Lugnuts two-run fifth.
Batting - Karim Turakami provided both Lugnuts runs with a two-run homer among his two hits. Justin Jackson also had two hits and a walk,Eric Eiland got aboard twice via the bases on balls route, Kenny Wilson had a hitand Ryan Goins drew a walk.
Running - Wilson stole his 21st bag of the year while Jackson was picked off at first and caught stealing second.
Pitching - Nestor Molina was in line for the victory as he pitched five shutout innings while yielding just two hits and a walk while striking out three. "Nest-Mo" also recorded seven groundouts. Brian Slover gave up just one hit and struck out a batter in a scoreless sixth but Steve Turnbull blew the save and took the loss by giving up five runs (three earned) in the seventh on four hits and a walk. He gave up a homer and struck out a batter.
Defence - Turnbull made a throwing error in the fateful ninth. The Lugnuts did turn one double play of the 6-3 variety with Jackson at short and Balbino Fuenmayor at first.
DSL Blue Jays 7 DSL Angels 6(10 Innings)
*** 3 Stars!!! ***

3.Nestor Molina, Lansing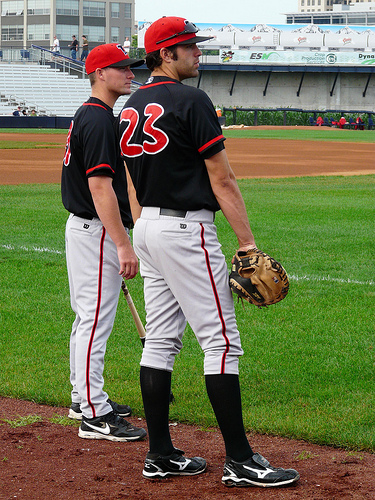 2. Jon Talley,Dunedin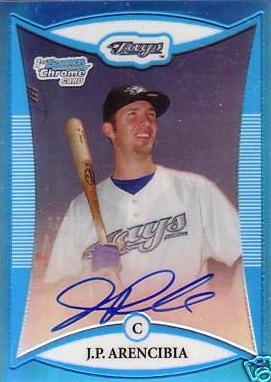 1. J.P. Arencibia, Las Vegas
Date: Wed, Jun 16, 2010
Luis Rivera is the new manager of the New Hampshire Fisher Cats. Previously Rivera was a utilty infielder who totalled 2215 major league at-bats over eleven seasons from 1986 - 1998. Rivera was a coach in the Cleveland Indians minor and major league systems until the end of last season. I spoke with Rivera last weekend when the Fisher Cats were in Erie. Here is the transcript of the conversation.
BB: You have a had a pretty good season to this point, although the last week has been a bit of a tougher slog, is that just normal ups and downs or were you hurt when you lost some players to AAA?
LR: No, when we lost those guys we continued to play well. This is a cycle, baseball goes in cycles, and right now the guys are throwing the ball well, the last four or five days we haven't swung the bats well. We are capable of swinging the bats a lot better than that and that's why we went through that little hump. But last night we had better at-bats and we hope to continue to do that.
BB: Kyle Drabek is a new player to the organization. What have you seen in him this season that will get him to the big leagues?
LR: This is a guy who has a good fastball, and good breaking ball and a change-up and he just has to put it all together. A couple of starts ago he gave up eight innings, three hits, no walks and he is capable of doing that when he is consistent with his wind-up, his delivery. What is going to make him a better pitcher is his mechanics straight to the plate. His arm is there, he has to stay back on the rubber and have a good sound wind-up. His arm will take him to the big leagues, he has to make sure his mechanics are good.
BB: He has given up a few too many walks, so that's it, he needs to get his mechanics corrected?
LR: Yes.
BB: Zach Stewart did not have a good start to the season, his April numbers were not good but he has been pitching better since then. What has made the difference for him?
LR: He pitched, then we pulled him out for several days, and since then he has been pitching better. He is attacking the strike zone, now he is keeping the ball down and throwing to both sides of the plate. He is throwing the sinker in, he is throwing it away. Now his slider is getting better and he is getting outs with it.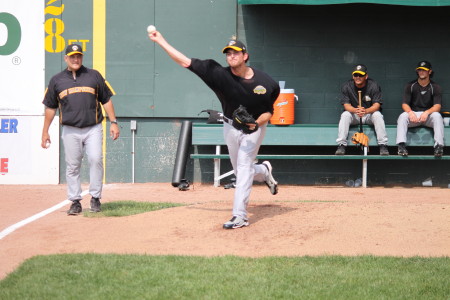 BB: Last year when the Jays acquired him there was discussion as to whether he could be a starter or a reliever. Does he have a third pitch developing or a fourth so he could be a major league starter?
LR: We have to give him time, he is a young kid and it is a process. You cannot rush him. if you want him to throw in the big leagues this year you have to take some pitches away from him amd have him throw sinker, sliders. But if you want to develop him as a starter you have to take a little time and let him develop a feel for the change-up and the other stuff. Right now that is what he is doing. He is getting a good feel for the change up and he is throwing it more and we have to continue to get him to do that.
BB: Another player who had a slow start but it now playing better is Adam Loewen. Has he improved or is he having better luck?
LR: He has really improved since spring training. I watched him in spring training and I see a guy just trying to hit the ball without any purpose. Now he is trying to hit the ball with purpose, where it is pitched. Now he is using the whole field, coming out of spring training he was trying to hit to right field, trying to create power to right field. But he found out trying to do that his average is going nowhere. Now he is hitting the ball up the middle, hitting the other way, he is driving the ball both ways now. At home he hit a 380 foot homer to left centre, that is telling me right there that he is staying through the ball and driving the ball. That has been the difference and that is why he is a better hitter now.
BB: Defensively do you think his defense is good enough to be an outfielder in the major leagues?
LR: Yes, right now he is an average outfielder but he can still improve because he is a tireless worker and during batting practice he always works on it. He takes pride on it and he has a good arm. He has been a big surprise for me because I didn't expect that from a guy who was pitching a couple of years ago.
BB: Eric Thames didn't play a lot for the Blue Jays before this season because of injuries. Is it just a case of getting playing time now or is there something he needs to do to get to AAA?
LR: Both. Before this season this kid had about 216 at-bats and he is already in AA. Thta is very good and he is hitting around .270 with 12 home runs and almost 50 RBI's, he is one of the top guys in the league. With this guy he needs to play more and more and more, to continue to get at-bats, to know himself, to know how they attack him and to know how to hit pitches in different locations. It's a process, he is going through it right now but all he needs to do is to continue to play. That's what is going to make him better and I think the more he plays the better he is going to get.
BB: Brian Jeroloman is back for part of a third season in AA. He didn't hit very well last season but he is hitting better this year. You didn't see him last season but what do you see in him this year?
LR: He is putting a lot of time in and hitting a lot of extra BP. When we are home he is taking early hitting every day and Ralphie is doing a great job with him. He is trying to level that swing instead of an uppercut swing. we are trying to make him more aggressive at the plate. He has the best on base percentage in the league but now we want to complement that with aggressive swings. Don't take so many pitches, if you get a good pitch to hit in a good count then go after that and be more aggressive. If he does that he is a good hitter, a better hitter.
BB: You have left him at number 9 the whole season, are you going to leave him there?
LR: He is hitting good there, leave him there, that's the way I look at it.
BB: David Cooper, another guy with a slow start but over the last few weeks he has had some big hits for you.
LR: We are trying to make him more aggressive also. He is only hitting .200 but he is hitting the ball well. If you look back at the reports there are a lot of hard hit balls, quality at-bats. But there are a lot of fly balls to left field, we want him to be more aggressive and turn on some pitches. He did that for two weeks and hit five or six home runs and drove in fifteen runs. He is cooling off a little again but he is there, we just have to push him and get the best out of him.
BB: Danny Farquhar is back in AA and his ERA is much higher this season. Is there something happening or is he just unlucky?
LR: I think that is the result of two or three games but there are a lot of games that he pitched great for us. He is leading the league in saves so he is throwing good but there was one game where he gave up four runs and another game where he gave up five runs in one inning. And if you are a reliever and you give up four or five runs in one inning that is a killer right there, it will kill your ERA. So I don't really look at the ERA, I look at the days he pitched to save a game and how did he do it. How did he do after he blew a game or how did he do after he gave up four runs, that happened twice where he gave up four runs and came back the next day 1-2-3 and got the save.
BB: He walks too many guys. I assume Tom (Signore) is working with him to tighten his delivery?
LR: It's tough on him because he throws underarm and overhand. If you just throw overhand you can work to control that but when you throw both that is twice as much to control.
My voice recorder died at this point so I lost my last Q&A. I asked Rivera about Shawn Bowman and he said they were working to shorten his swing and that his defense was great.
Batters Box thanks Luis Rivera for his time.
Date: Tue, Jun 15, 2010
As has so often been the case this year.
We knew the offense would come down eventually. And boy has it crashed hard (excluding last night's game). Fortunately, this team has a good enough rotation that a losing streak like last year's season-killer just isn't very likely.

Marcum has been the stopper this year, going 6-1 in games after the Jays lose. But what's nice about this year's team is that Marcum doesn't need to be the stopper. There are four guys in the rotation who can go out and dominate on any given day, and with Jesse Litsch back and Scrabble rounding into form in AAA, even the 5th spot looks promising. Let's take a look at the four guys who have consistently been in the rotation this year, with some funtistics courtesy of Fangraphs.



Player
Season
G
IP
K/9
BB/9
H/9
HR/9

BABIP
LOB%
GB%
HR/FB
ERA
FIP
xFIP
WAR
Shaun Marcum
2010
14
92.1

6.53
1.75

8.21
0.78
0.282
73.60%
40.70%
7.00%
3.31
3.47
4.04
2.1
Career
103
489
7.01
2.93
8.32
1.29
0.277
77.90%
40.50%
11.50%
3.83
4.56
4.41
5.9
Ricky Romero
2010
13
90.1
9.07
3.39
7.57
0.6
0.299
76.30%
55.60%
9.80%
3.29
3.16
3.21
2.4
Career
42
268.1
7.78
3.79
8.99
0.8
0.317
75.70%
54.50%
11.90%
3.96
3.93
3.8
5.1
Brett Cecil
2010
10
64.1
6.58
2.24
6.72
0.7
0.242
71.90%
44.30%
6.70%
3.22
3.41
3.99
1.5
Career
28
157.2
6.62
3.08
9.36
1.26
0.302
73.40%
43.30%
11.60%
4.45
4.57
4.4
1.9
Brandon Morrow
2010
13
70
10.29
4.89
8.36
0.64
0.338
67.30%
40.20%
7.40%
5.14
3.6
3.99
1.5
Career
144
267.2
9.55
5.58
7.63
0.94
0.297
73.90%
36.60%
9.00%
4.27
4.31
4.53
2.7
As you can see, the highest xFIP among these four guys is Marcum's 4.04, and when you have four sub-4 ERA guys (in skill, not results), that is a great rotation. Although, "four sub-4 guys" is kind of cheating, since three of those four guys are basically right at the 4 mark.
The one who isn't is Ricky Romero, who has been the best of the Jays' starters this year. Romero has improved across the board: his strike-out rate is up by over a K an inning while his walk rate is down a little and his hit rate is down a lot. Romero also has by far the best GB% of these guys. He does it all, and looks like an excellent pitcher.
A brief aside: the "career" numbers listed above do in fact include 2010 numbers, so it's somewhat inaccurate to say, for example, that Romero's K-rate has increased by 1.3/9. In reality, it's increased by more than that; his pre-2010 K rate would be less than 7.78.


Marcum, the most experienced of the bunch, has been mostly the same guy as he was pre-injury, but has significantly improved his already-excellent control, which has brought his xFIP down around 4.
Cecil has been great for a second-year pitcher, especially of late, but has had a little BABIP luck and his 3.22 ERA will probably go up a bit. Still, his performance has been excellent, particularly his control. Cecil always posted good K-rates and GB rates in the minors, and if he can go back to that formula to a greater extent as he gains experience, he could be very good.
We all know the story with Morrow. When he can locate, he dominates. This year, his walk rate is down (though still very high at 4.89/9), and his xFIP indicates he's had some bad luck. Still, with a guy with Morrow's stuff, one is always left dreaming about what could be. Fortunately, Morrow's last few starts have shown that he may be starting to turn a corner. But even if he doesn't, a guy who posts an xFIP around 4 is a major league starter.
Date: Mon, Jun 14, 2010
Two of the affiliates had the night off, and two took the night off. Also: an in-depth look at the Dunedin roster. Las Vegas 4 at Salt Lake City 7

Well, this is a story all about how
Las Vegas got flipped-turned upside-down
and I'd like to take minute for the reader's sake
and tell ya all about the game they lost to Salt Lake.

In Newnan Georgia born and raised
On the diamond was where he spent most of his days
Playin' catch battin' takin' grounders all cool
Spittin' sunflower seeds outside of school
When a couple of scouts
Thought they found their mark
Brought their radar guns to the ballpark
He went to one little camp and his mom got scared
She said "You're going to college if I have to march your butt there"

He studied for a year but still his path wound
To baseball, he was drafted in the 7th round
Little more than 2 years later he was in triple A
Facing off against the affiliate of the Toronto Blue Jays

He went 8 and 2 thirds, 4 runs, pretty nice!
Struck out Hoffpauir, Padilla and Calderone twice
Brian D. hit a homer but not a difference did it make
Will Smith, 2 and 4, the Fresh Prince of Salt Lake.

New Hampshire - scheduled day off

Dunedin 3 at Tampa 7

In the top of the first, all of these things happened (consecutively):

Reach on error (Hechavarria)
Stolen base
Sac bunt (Pastornicky)
Wild pitch (run scores)
Hit by pitch (d'Arnaud)
Passed ball
That's gotta be the most productive inning for things-that-are-listed-at-the-bottom-of-the-box-score that I've ever seen.
After that, Dunedin went up swinging for the fences, and this proved mostly unsuccessful as they whiffed an incredible 16 times against
Andrew Brackman
and the Tampa bullpen. I say
mostly
unsuccessful, though, because one of those hacks did, in fact, result in a home run - this one off the bat of
Tyler Pastornicky
. Pastornicky is not as unlikely a candidate for Dunedin's only home run as you may think - he already has four on the year, which is really pretty good for a speedy 20-year-old shortstop in the FSL. We'll hear more about him in a few centimeters.
Unfortunately, Pastor Nicky's heroics weren't enough to lead the D-Jays to victory. Tampa jumped on
Charles Huggins
early, tagging him for four runs in four innings. Huggins allowed seven hits and two walks, striking out four.
Adeiny Hechavarria
was the only D-Jay to reach base twice, with a single to go along with his reach-on-error.
John Tolisano
kind of continued his hot hitting with a double, but also struck out twice.
Mike McDade
struck out three times in four trips.
Lansing - scheduled day off
Three Stars!
3.
Tyler Pastornicky - HR, sac bunt
2.
Adam Calderone - 2-4, 3B, 2 RBIs
1.
Sean Henn - 4 1/3 IP in relef, 2 base-runners, 0ER, 4 Ks
---

Links
Florida State League
John Tolisano, Dunedin
.429/.529/.929, 6-for-14, 1 2B, 0 3B, 2 HR, 2 RBI, 6 R, 3 BB, 3 K, 1 SB
John Tolisano, whom the Blue Jays nabbed in the second round of the 2007 Draft, is working on his finest pro season at the plate. He's never hit above .250, even going back to his Gulf Coast League campaign the year he was drafted, but his performance this week puts his season average at .309, up from .262 on June 1. He singled, walked and scored a run Monday, and he was 3-for-4 with a homer and two runs scored on Wednesday. In the last game before the All-Star break, on Thursday, Tolisano went yard again and chipped in a double.


---
Okay, as we've been doing all season on Mondays, let's catch up with one of the affiliates! This is our second look at Dunedin - cOPS and cERA represent change in OPS and ERA since the last update, which is a very quick and dirty way of looking at how these guys' numbers have improved or otherwise in the intervening time period. Note: the change stats weren't calculated for players who missed significant time, either before the first update or between updates.
Hitters


The last time we chatted,
Travis d'Arnaud
was the only real prospect with an OPS over .850. A month and a bit later,
John Tolisano
and
Mike McDade
have gone on hot streaks to join him in that club. Both guys are striking out at a high rate (26% for both), but both also have youth on their side - they're 21, with Tolisano about seven months older. Given their respective positions (2B and 1B) and Tolisano's higher walk rate (11% to 6%), I'd say John's performance is more impressive, though McDade is still a guy to watch.
Welinton Ramirez
has also been hot and has shown good power with a near-.200 ISO. His plate discipline rates are even worse than McDade's, though.
Tyler Pastornicky
has seen his OPS slip a little, but a .100 ISO, near 1:1 K:BB ratio (with both around 15%) and 16:6 SB:CS mark are still quite impressive for a 20-year-old shortstop in high-A, and on the whole Pastornicky's offensive numbers are slightly better than they were last year while he was at Lansing.
Others of note:
Yan Gomes
has cooled considerably, while
Kevin Ahrens
was demoted to Lansing. Everyone's favourite D-Jay,
Adeiny Hechavarria
, has been underwhelming, but I really think it's far too early to jump to any conclusions with him. Positives with Hech's numbers include a good amount of power (.117 ISO) and 5 SBs without any CS. But let's just all agree to wait until he has this season under his belt, okay?
| | | | | | | | | | | | | | | | | | | | |
| --- | --- | --- | --- | --- | --- | --- | --- | --- | --- | --- | --- | --- | --- | --- | --- | --- | --- | --- | --- |
| Player | POS | G | AB | R | H | 2B | 3B | HR | RBI | TB | BB | SO | SB | CS | OBP | SLG | AVG | OPS | E cOPS |
| Shawn Bowman | 3B | 4 | 13 | 3 | 6 | 4 | 0 | 0 | 1 | 10 | 0 | 4 | 0 | 1 | .462 | .769 | .462 | 1.231 | 1 |
| Jon Del Campo | 2B | 6 | 17 | 3 | 7 | 4 | 0 | 0 | 1 | 11 | 0 | 2 | 0 | 0 | .412 | .647 | .412 | 1.059 | 2 |
| John Tolisano | 2B | 37 | 136 | 29 | 42 | 9 | 2 | 4 | 18 | 67 | 17 | 40 | 4 | 2 | .381 | .493 | .309 | .873 | 11 |
| Michael McDade | 1B | 56 | 217 | 32 | 64 | 13 | 1 | 12 | 37 | 115 | 14 | 61 | 2 | 0 | .339 | .530 | .295 | .869 | 5 +.267 |
| Travis d'Arnaud | C | 35 | 130 | 24 | 39 | 11 | 0 | 5 | 27 | 65 | 12 | 21 | 2 | 1 | .354 | .500 | .300 | .854 | 0 -.055 |
| Welinton Ramirez | OF | 55 | 182 | 27 | 50 | 13 | 1 | 7 | 31 | 86 | 12 | 62 | 6 | 2 | .330 | .473 | .275 | .803 | 4 +.202 |
| Justin Jackson | SS | 5 | 13 | 2 | 4 | 1 | 0 | 0 | 0 | 5 | 2 | 4 | 0 | 0 | .400 | .385 | .308 | .785 | 1 |
| Jon Talley | C | 26 | 89 | 16 | 24 | 9 | 0 | 2 | 21 | 39 | 10 | 28 | 0 | 0 | .343 | .438 | .270 | .782 | 0 |
| Al Quintana | 3B | 14 | 48 | 7 | 13 | 4 | 0 | 1 | 7 | 20 | 5 | 10 | 0 | 0 | .352 | .417 | .271 | .769 | 1 |
| Danny Perales | OF | 40 | 148 | 15 | 38 | 6 | 2 | 6 | 16 | 66 | 6 | 26 | 6 | 0 | .288 | .446 | .257 | .734 | 1 -.104 |
| Tyler Pastornicky | SS | 52 | 198 | 34 | 52 | 12 | 0 | 3 | 20 | 73 | 27 | 34 | 16 | 6 | .350 | .369 | .263 | .718 | 8 -.037 |
| Edwin Encarnacion | 3B | 3 | 10 | 2 | 1 | 0 | 0 | 1 | 1 | 4 | 2 | 3 | 0 | 0 | .308 | .400 | .100 | .708 | 0 |
| Yan Gomes | C | 31 | 104 | 12 | 28 | 11 | 0 | 0 | 16 | 39 | 4 | 26 | 0 | 0 | .315 | .375 | .269 | .690 | 2 -.152 |
| Justin McClanahan | 2B | 26 | 79 | 11 | 19 | 2 | 3 | 1 | 9 | 30 | 7 | 23 | 1 | 0 | .307 | .380 | .241 | .687 | 4 |
| Brad McElroy | CF | 17 | 65 | 9 | 16 | 5 | 0 | 0 | 10 | 21 | 8 | 13 | 4 | 0 | .338 | .323 | .246 | .661 | 0 |
| Raul Barron | 2B | 33 | 122 | 13 | 31 | 6 | 0 | 2 | 12 | 43 | 9 | 19 | 9 | 3 | .306 | .352 | .254 | .658 | 6 -.276 |
| Sean Shoffit | CF | 31 | 116 | 12 | 27 | 4 | 3 | 2 | 11 | 43 | 8 | 34 | 9 | 0 | .282 | .371 | .233 | .653 | 1 |
| Adeiny Hechavarria | SS | 27 | 111 | 16 | 26 | 7 | 3 | 0 | 6 | 39 | 4 | 18 | 5 | 0 | .261 | .351 | .234 | .612 | 7 |
| Brian Van Kirk | OF | 51 | 185 | 19 | 40 | 5 | 2 | 1 | 21 | 52 | 14 | 48 | 1 | 0 | .266 | .281 | .216 | .547 | 1 +.022 |
| Kevin Ahrens | 3B | 24 | 90 | 12 | 16 | 5 | 1 | 1 | 6 | 26 | 6 | 17 | 1 | 0 | .235 | .289 | .178 | .524 | 2 |
| Matt Liuzza | C | 2 | 8 | 0 | 0 | 0 | 0 | 0 | 0 | 0 | 1 | 2 | 1 | 0 | .111 | .000 | .000 | .111 | 0 |
Pitchers

Joel Carreno
has great strikeout (10.8 per 9) and walk (2.5 per 9) rates, but he's allowed a fair number of hits. That can be attributed to an unlucky .429 BABIP, and Carreno's 2.68 FIP says he's been fantastic this year. Joel is 23, though, so let's temper our excitement until we see continued success at higher levels.
Henderson Alvarez
has continued to pitch well this year, riding his formula of ground balls (51%) and fantastic control (1.6 BB/9) to a 3.59 FIP. He could use a few more strikeouts. Dunedin's third starter
Chuck Huggins
also has good-looking stats on the surface, but a closer examination reveals a couple of warning flags: a .258 BABIP, and a very high fly ball percentage (50%) which is accompanied by an abnormally low HR/FB % of 2.4. Perhaps his struggles at AA shouldn't have been such a surprise.
Ryan Page
had been a regular member of the rotation when last we examined Dunedin's roster, but he's become the odd man out as a number of rehabbers have come through. In the bullpen,
Alan Farina
and
Frank Gailey
have great numbers, but we don't really start talking about minor league relievers at this level, and for good reason.
| | | | | | | | | | | | | | | | | | | | |
| --- | --- | --- | --- | --- | --- | --- | --- | --- | --- | --- | --- | --- | --- | --- | --- | --- | --- | --- | --- |
| Player | W | L | ERA | G | GS | CG | SHO | SV | IP | H | R | ER | HR | HB | BB | SO | WHIP | HLD | GF cERA |
| Joel Carreno | 3 | 3 | 4.32 | 13 | 12 | 0 | 0 | 0 | 66.2 | 77 | 36 | 32 | 4 | 3 | 19 | 83 | 1.44 | 0 | 1 -0.24 |
| Andrew Liebel | 5 | 5 | 5.85 | 12 | 12 | 0 | 0 | 0 | 60.0 | 71 | 46 | 39 | 4 | 7 | 30 | 39 | 1.68 | 0 | 0 +1.68 |
| Chuck Huggins | 5 | 0 | 2.30 | 10 | 10 | 0 | 0 | 0 | 58.2 | 44 | 19 | 15 | 3 | 2 | 16 | 47 | 1.02 | 0 | 0 +0.69 |
| Henderson Alvarez | 5 | 2 | 2.78 | 11 | 11 | 0 | 0 | 0 | 58.1 | 64 | 26 | 18 | 4 | 1 | 11 | 40 | 1.29 | 0 | 0 +1.15 |
| Chad Beck | 2 | 1 | 4.35 | 21 | 2 | 0 | 0 | 0 | 39.1 | 42 | 21 | 19 | 1 | 0 | 12 | 33 | 1.37 | 4 | 2 |
| Ryan Page | 1 | 4 | 5.40 | 7 | 6 | 0 | 0 | 0 | 36.2 | 43 | 23 | 22 | 2 | 0 | 13 | 14 | 1.53 | 0 | 0 |
| Frank Gailey | 4 | 1 | 2.21 | 21 | 0 | 0 | 0 | 0 | 36.2 | 35 | 9 | 9 | 1 | 1 | 3 | 38 | 1.04 | 5 | 5 |
| Alan Farina | 0 | 1 | 1.53 | 27 | 0 | 0 | 0 | 2 | 29.1 | 16 | 7 | 5 | 0 | 0 | 10 | 37 | 0.89 | 10 | 11 |
| Matthew Daly | 0 | 1 | 4.10 | 26 | 0 | 0 | 0 | 15 | 26.1 | 29 | 15 | 12 | 1 | 1 | 7 | 30 | 1.37 | 0 | 23 |
| Dumas Garcia | 2 | 1 | 1.88 | 14 | 0 | 0 | 0 | 0 | 24.0 | 15 | 7 | 5 | 0 | 1 | 11 | 21 | 1.08 | 1 | 4 |
| Boomer Potts | 3 | 0 | 0.43 | 16 | 0 | 0 | 0 | 1 | 21.0 | 14 | 1 | 1 | 0 | 0 | 7 | 19 | 1.00 | 2 | 6 |
| Kenny Rodriguez | 3 | 1 | 7.20 | 5 | 3 | 0 | 0 | 0 | 20.0 | 30 | 18 | 16 | 4 | 1 | 10 | 17 | 2.00 | 0 | 0 |
| Jesse Litsch | 1 | 1 | 1.80 | 2 | 2 | 0 | 0 | 0 | 15.0 | 9 | 3 | 3 | 1 | 1 | 4 | 10 | 0.87 | 0 | 0 |
| Ross Buckwalter | 0 | 2 | 4.50 | 9 | 0 | 0 | 0 | 0 | 12.0 | 14 | 6 | 6 | 0 | 2 | 2 | 7 | 1.33 | 2 | 2 |
| Daniel DeLucia | 2 | 1 | 5.25 | 9 | 1 | 0 | 0 | 0 | 12.0 | 20 | 9 | 7 | 1 | 0 | 8 | 11 | 2.33 | 0 | 2 |
| B.J. LaMura | 0 | 0 | 3.48 | 9 | 0 | 0 | 0 | 0 | 10.1 | 8 | 4 | 4 | 0 | 1 | 9 | 13 | 1.65 | 3 | 1 |
| Scott Richmond | 1 | 0 | 1.59 | 1 | 1 | 0 | 0 | 0 | 5.2 | 4 | 2 | 1 | 0 | 0 | 2 | 2 | 1.06 | 0 | 0 |
| Shawn Griffith | 0 | 0 | 2.25 | 4 | 0 | 0 | 0 | 0 | 4.0 | 3 | 1 | 1 | 1 | 0 | 1 | 4 | 1.00 | 1 | 3 |
| Brian Tallet | 0 | 0 | 0.00 | 1 | 1 | 0 | 0 | 0 | 4.0 | 2 | 0 | 0 | 0 | 0 | 1 | 3 | 0.75 | 0 | 0 |
| Juan Hernandez | 0 | 0 | 6.00 | 2 | 0 | 0 | 0 | 0 | 3.0 | 3 | 2 | 2 | 0 | 0 | 3 | 3 | 2.00 | 0 | 1 |